Running a Triratna Group
If you run a group or are thinking of starting one,
you will find helpful information here.
Any questions or suggestions: info@triratnadevelopment.org

As with any bold endeavour, it's important to think it through and be as prepared as possible, whilst at the same time acknowledging that no-one can predict the future!
Here's some questions to consider:
What is your motivation?
This may be straight-forward – to create Sangha, to spread the Dharma, etc – but worth acknowledging other motivations that may lurk! To be seen as 'the teacher', seeking approval, etc. Very few people will be 'pure' in this respect but our predominant drive would ideally be generosity, a valuing of Triratna that makes you want to pass it on.
What support do you have in place?
However inspired we currently feel, there will be times of frustration, disappointment and other challenges. Who can you turn to, seek advice and support from? Your team, when functioning well, will meet that need but there are also considerations like:
am I getting on retreat enough myself?
am I spending time with spiritual friends?
is my own practice sustaining me, and is it deepening/growing?
Are you aware that there are regular gatherings of those involved in running groups? Every two months there is an online meeting for those who run groups and there are occasional weekends at Adhisthana, as well as events in mainland Europe.
Do you know your strengths and weaknesses?
Not easy to 'know thyself' but we probably already have a reasonable sense of our major strengths and less confident qualities. Ask those that know us well, and that we trust, to offer their thoughts – it's all good information and remember we are all a 'work in progress'! 
It may lead to deciding to strengthen in a particular area (like attending a meditation teachers event), and also to look for people who are better suited to certain tasks (like keeping track of the finances for example) than ourselves.
What is your capacity?
How much time and energy do you have to commit to this project? What else are you juggling in your life? Some will find it important to boundary what they're prepared to do: eg one evening a week. Hopefully there is something of a team, or there soon will be, and you can assess together what is realistic and sustainable. You may go through phases where you are focused on deepening for those already in contact, and at other times include a more outward-looking element (ie beginners classes).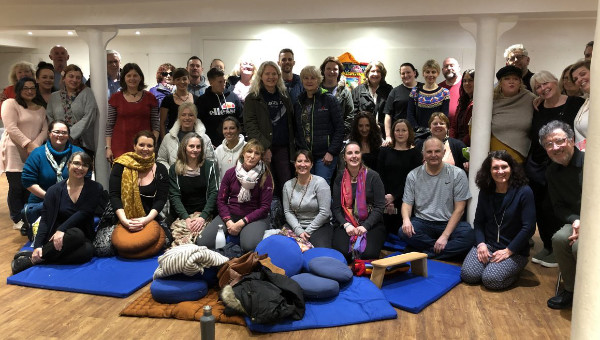 OK, so we are going to start a group. What do we need to know or do?
What is the 'competition' like?
You don't need to worry too much about this, but it might inform where you meet, or how you 'market' yourselves. There's a good chance the NKT are already in town but that's OK, they are everywhere!
Where to hold classes/meetings?
This is mainly common sense like considering noise from neighbouring events, ease of access, parking, not in the scariest part of town perhaps?! 
How will you publicise your classes?
Though there may be still some good places to put posters or leaflets in shop windows, the public library etc, most publicity these days will be online. Do you need a website? Are you confident with social media? 
There's some info and resources here
What & how will you teach/offer?
As a Triratna group, we assume you will largely base your classes and courses on core Triratna material, founded in Sangharakshita's presentation of the Dharma. There is plenty of material, but rather than reinvent the wheel you could use course structures that others have found effective – see the Dharma Resources page as well as the excellent Sikkha website
Here is some helpful advice about teaching:
Can you invite Order Members to visit?
As well as giving you a bit of a break, having guest speakers/leaders is invaluable for your group – a fresh voice, different way of putting things etc, as well as their unique experience to share.
This will mainly rely on your networking skills though, as there's currently not a list of suitable and willing candidates! So whenever you're on retreat, bear it in mind – it's always more pleasant to be asked than not, especially if you can take care of their travel expenses etc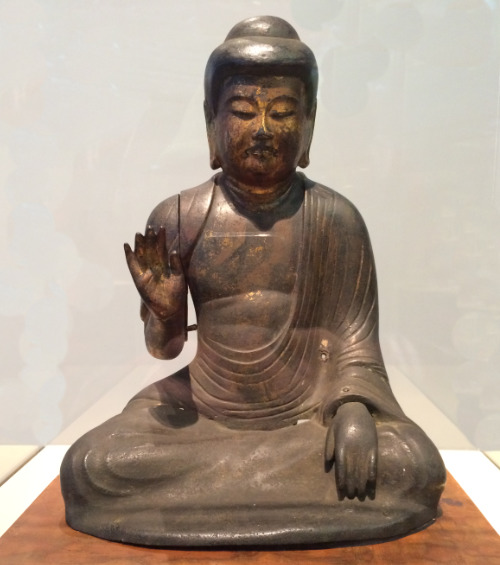 A Triratna Group is, hopefully, a long-term project. People will come and go, numbers will wax and wane, so we need to consider what will help us share the task and at some point pass it on to other, perhaps younger, friends!
You may find this description of the stages of growth useful – where would you place your group?
Can you exemplify and encourage friendship?
Much has been written and said about the importance of friendship and how to practice it. Bhante suggested that the Sangha grows one friendship at a time. There are no 'tricks' but there are some basic principles to bear in mind:
make metta bhavana (or similar) a tangible part of your meditation practice
try to deepen your friendships with those who are most involved/committed – start there and see what time is left for others – people need to see Sangha in action
be interested in others' lives, whilst 'steering to the deep' when you can, making the communication as meaningful as possible without trying to force anything to happen
you may find inspiration and guidance in Maitreyabandhu's book on friendship
Can you give responsibility to others?
You need to make your contribution to the group as sustainable as possible. Partly that involves looking after yourself, and partly allowing other people to help you and share the tasks and responsibilities.
Young people thrive and connect through being involved, being asked to do things. Share the burden, create Sangha and a sense of a shared project.
Legal matters
Some rented venues require that you have Public Liability insurance. For groups in the UK, the ECA offer insurance for groups under their own policy – about £65/year if you wish to join.
Safeguarding: important and necessary – more details here
Model policies: worth having a browse through these
Are you an outreach of a Centre or not?
If you're not an outreach from a Centre (which will have public liability insurance and other policies) please ensure public liability insurance is in place and inform yourself of safeguarding obligations.
It is important that your group is not isolated and is part of the living, breathing body of Triratna, as it were. To this end, the Development Team help run regular online meetings for mutual support, community and information sharing. info@triratnadevelopment.org for more details
Some resources...
Here's a handbook full of tips and inspiration for people running a group:
You can also join the space for Groups and Pioneers on The Buddhist Centre Online
And write to info@triratnadevelopment.org if you would like to be added to our mailing-list to stay informed of in-person and online events for Groups & Pioneers.
All Buddha qualities are needed!
Starting and running a group is an expression of generosity – 'Dharma dana' being the highest gift we can give. But through such giving we also grow and cultivate ourselves. Win win!
All teachers know that by having to explain something to others, their own understanding deepens. But as well as clarity, all Buddha qualities – ethical sensitivity, friendliness, energy, patience, versatility etc etc – will help greatly!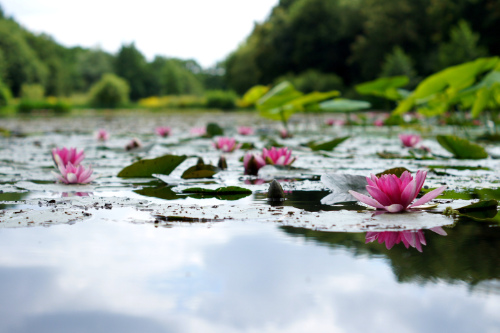 This whole resource is designed to help, but if things get tough, or go awry, or you just need a listening ear or advice, please email us in the Development Team: